RELEASES: FEBRUARY 14, 2021
In the darkest hours of night, vampires stalk their prey, intoxicated by the scent of blood.
Whether they're bloodsucking fiends, savage beasts, or lords of darkness, the vampires in this collection of paranormal romances and urban fantasies by New York Times, USA Today, and international bestselling authors will satisfy your bloodlust and vampire cravings.
Because all too often…love bites.
A collection of vampire novellas by:
Margo Bond Collins
Monica Corwin
Angela Kulig
Elizabeth Dunlap
Bokerah Brumley
Jen Ponce
Leigh Kelsey
Tiegan Clyne
Mirren Hogan
Jessa Lucas
Dylan Quinn
Daniel Cade Quinn
Ainsley Jaymes
Kat Parrish
J.A. Cummings
E.M. Whittaker
Tricia Schneider
Zoe Forward
Bex Taylor
DJ Shaw
Jamie Campbell
CK Dawn
Beth Hale
Selene Kallan
Sharon Mayes
Amir Lane
Fatima Fayez
---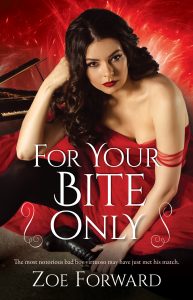 If someone were to ask Jasmine Renard to describe the last year of her life, it'd be a four-letter word.
After years of piano concerts and increasing recognition, she's been forced to take a break when a rogue group of vampire hunters targets her. But when the offer of a lifetime to perform again comes from the arrogant vampire she's dreamed of shoving off a cliff, Jasmine might have to reconsider everything. Including, Luca Mertens.